If you're thinking of getting away his holiday season but maybe can't afford to go too far, Banff Centre for Arts and Creativity might be a good choice destination. "I think when we program for the Christmas season we are really looking to engage with our community and provide a festive experience,"says Kerry Stauffer, Managing Director, Events and Public Engagement at the Banff Centre. "We want to present special things on stage that everybody can come out and enjoy."
It kicks off this weekend with The Barra MacNeils: An East Coast Christmas. "People need to move quickly on this one!" Eamonn Reil, Director of Audience Services at the Banff Centre says, "It's going to be a solid show." Classic festive music with an east coast twist. The show is going to sell out, so get tickets soon if you want to attend.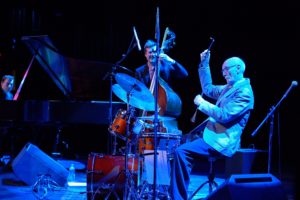 On December 3rd the Banff Centre will host Jerry Granelli Trio: Tales of Charlie Brown Christmas. Jerry Granelli is a jazz legend and was one of the musicians who recorded the soundtrack to the animated film in three hours. "Just seeing Jerry who is getting up there in age, just ripping on this music, is amazing" says Reil. The concert will take place at 2pm on the Sunday so that those driving in from Calgary or Edmonton can still get home in daylight.
The Banff Centre will be featuring The Debaters Live on December 9th. "It is going a lot of fun" says Reil, "and this one is going to sell out." This CBC radio show is a comedy stage production where comics debate each other in a battle of logic and laughs and the audience picks the winner. After a sold out show last year, the Debaters are back. "This one is 14+ as there will be bar service," Reil says.
There will be one event in Calgary this year, at the National Music Centre to "kick off the season for our Calgary friends," says Stauffer. Brassfire: Jens and Friends at Studio Bell on December 12th, will feature Jens playing from his latest. "If you love brass, you'll want to hear this," Reil says. The concert will have everything from classical to jazz and pop to seasonal favourites.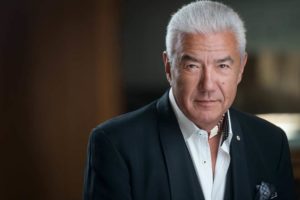 December 17th will feature master storyteller and musician Tom Jackson. "This is my favourite! He is such a warm honest human being. And to have him up there singing and telling stories? There is no way that will not be a lovely show," says Reil. "It will be so simple and so touching." Also a 2pm show will make it easy for families to get home before it gets dark.
Details for all events can be found online.